I'm actually hosting them here in my home town: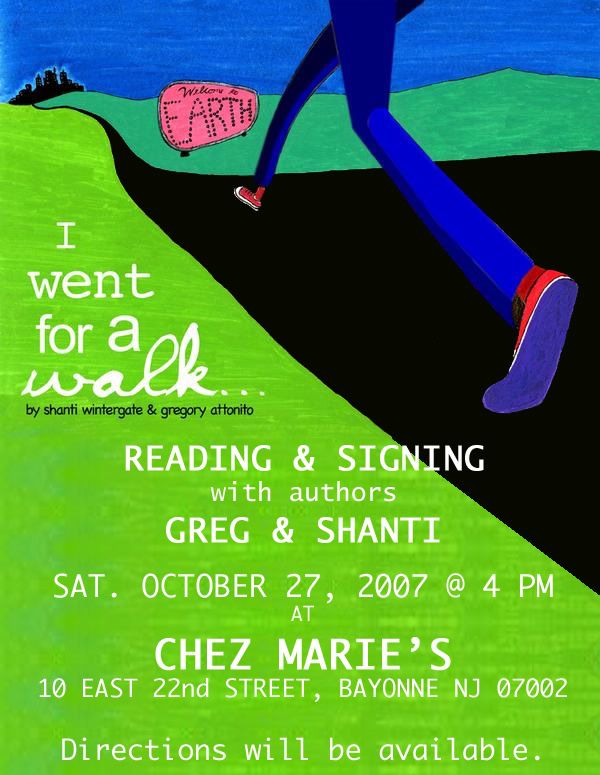 Everyone is welcome to come and bring their younger siblings, since after all it is a children's book! We will have a bake sale with goodies. Books are now on pre-sale through their MYSPACE at
I WENT FOR A WALK
. (At the signing/reading they will bring books if you do not feel like having it mailed to you!) Directions and such will be up soon! We hope to see you there!
As a few of you may know, Greg and his wife Shanti have written a children's book. They are doing a book tour together this fall visiting local schools, libraries and such spreading the story far and wide.